Here's the problem with today's Reiki Level One Trainings.
They're one-day workshops that are sometimes only a few hours! We see this a huge disservice to the lineage of Reiki and to its students. We believe in creating a container that gives spaciousness to learn about the origins of Reiki and its practices. And how we apply that knowledge to every area of our life.
Taking a week-long course allows our students to learn and practice Reiki with accountability, course work, and guidance from two Reiki Masters.


During this week-long Level 1 practitioner course, you'll learn to use Reiki to open the energy channels, balance your chakras, and cleanse auric fields. You'll also learn how to ground, clear, and protect your energy. This is especially great if you consider yourself an empath or extra-sensitive to your environment.


As we deeply care about upholding and respecting this practice we will explore the origins of this Japanese healing art. While honoring the Reiki practice we also encourage you to connect to your own origins and discover you're own medicine.
Believe it or not, humans have the natural ability to heal ourselves.
It is our sovereign birthright!
Empower yourself by becoming attuned to Reiki and unlock your natural gifts of healing and psychic intuition. Learn how to harness Life Force Energy, just like a Jedi!
You'll also learn about:
💎 Honoring the ancient lineage of Master Usui and the Japanese origins of Reiki
💎 Identifying your psychic gifts of service
💎 Tapping into the quantum field to create the life you desire
💎 How to read energy
💎 How to apply it to everyday life
💎 Crystal Healing
💎 Additional healing techniques for a powerful practice
Who this is for:
🌝 Open to anyone and everyone
🌝 You want to take your power back
🌝 Learn how to heal yourself on a physical, emotional, and mental level
🌝 You're realizing you have a sixth sense and would like to develop your psychic abilities
🌝 You want to alleviate your pain and suffering
🌝 You're really into personal development
🌝 You have the calling to be a healer or to be of service to others
🌝 You're an artist or creator seeking to add another layer of meaning and intention to your work.
🌝 You are a frontline worker or work with the community and want to protect your energy and at the same time be of service to others
Join me and @inner_waters to be attuned
with the energy of the Summer Solstice
When: June 20 - June 27
Price: $250
Only 30 seats available
Where: Meet on Zoom 6/20 & 6/27, 4 hours each day.
6 daily assignments, accountability, plenty of practice time, and access to the Facebook Support Group after your attunement.
To apply for the scholarship:
https://forms.gle/KRC3fY5SwHBkJ5Ve9
3 scholarship spots available.
FAQ
The first Principle of Reiki is Just for Today I Will Not Worry
Worry is an emotion that although helpful in working through some situations, when in excess and occurring frequently, can be problematic, impacting the bodymind on all levels. This stress affects the circulation of energy within the body and impedes the inner wisdom that helps the body to regenerate.
Don't let the decision to join us for Reiki 1 worry you. Here is a rundown of the most asked questions with our answers... 
What is Reiki? 
Reiki is a Japanese form of energy healing. Reiki practitioners use hands-on healing through which a "universal energy" is transferred through the palms of the practitioner to the patient in order to encourage emotional or physical healing. 
Reiki is not only a tool for physical healing but mental and spiritual growth as well. When Dr. Usui first formalized Reiki, he intended it to be a tool for spiritual growth. The physical healing that occurred was a side-effect of the increased awareness.
Reiki is a gift that we all posess. By opening your mind to this energy, you will be more capable of seeing the synchronicity in your life and be able to let your life flow. You already have access to this amazing life force. This course will show you how to use Reiki combined with intention for self healing.
How much time is required?
I get it, you're busy! By saying yes to this course and to yourself set aside time during this week for the 2 calls and time to practice and for the learning modules. 
For the entire week plan for
3 ½ hours for each call. 
30-45 minutes each day for practice. 
20-30 minutes each day for the learning modules
What if I miss a group call?
There are 2 calls, 1 on June 20th and 1 on June 27th. The first call on June 20th will be recorded and you can watch the replay if you can not make the call.  
It is important to be on the live call on June 27th.  This is when you will be attuned. If something arises and you can't make the attunement, I or Vero (your choice) will personally attune you as an add-on of $200. (30 mins)
What did former students take away from the course? 
Here's what Belen had to say after finishing the last Reki 1 round with us: 
"It was pivotal to recognize myself as the most important healer for my own lineage and that I already carry the medicine and have the tools needed to heal for my Ancestors what they have prayed for all along. This course helped me believe in myself and allowed me to see myself through so many beautiful reflections!!"
How do I know if this is right for me? 
Take a moment to be still. Get comfortable, relax your body and gently close your eyes. Take a deep inhale through your nose, pause, slowly exhale. Repeat a few more times and ask yourself, "is this course right for me, right now?" Feel around for the answer. It may come through as a word, an image, a feeling, song lyrics… Trust what comes through. Ask God/Divine Source/The Universe, "would you have me do this?" Listen to your heart – it knows the answer. 
You have found this course for a reason, if you resonate with what this course is offering then it is right for you. You are in the right place. 
How long is registration open? 
Registration is open until June 19th or until the class fills up. 
Do I qualify for a scholarship? 
It's possible! Reply to this email.
I've designed this course for you, dear Lightworker, to take the first steps towards a self-healing journey. By healing yourself you will empower yourself to make the life of your dreams and desires. This course will help you get out of your own way to make your dreams come true.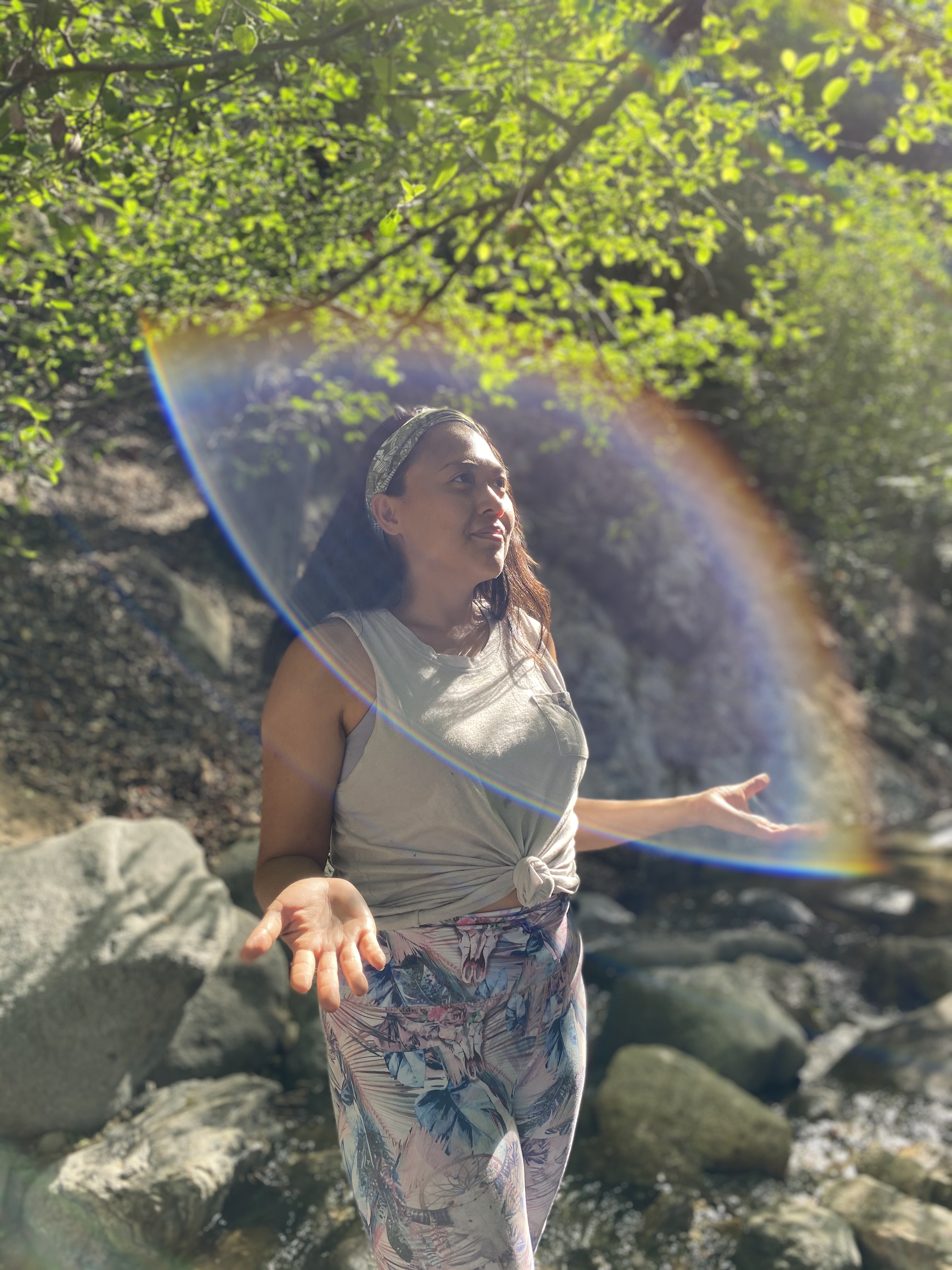 Meet Your Guides
All possibilities are available, right now. ~Abraham Hicks
My name is Andrea Aguilar and I'm a Filipinx Quantum Energy Healer and Transformational Coach.
​
My passion is dream weaving because you can't spell DREAM with Drea! I'm the midwife to your dreams becoming reality.
​
I deeply care about co-creating a new paradigm where everyone has their basic needs met and have the opportunity to heal. This happens by inspiring others in becoming solutions-based and actionable in healing trauma.
I started my relationship with Reiki back in 2004. I just flew into Hawaii and Kahu Dave was my friend's father who picked us up and took us to a fast food joint when we landed. He told me about Reiki and how we can harness energy with our hands. Reiki was always in the back of my mind but didn't come to the forefront of my consciousness until I had reached my lowest point in 2015. My dad passed a year prior and I was anxious, depressed, and hated my job. I had a nightmare my dad was dying all over again and I tried to revive him. He stopped me in this dream and told me to let him die. The next day at the chiropractor I was visibly shaken. The woman who checked me in to my appt was a Reiki master and told me to see her the next day. The rest is HER-story. I quit my job in reality television in 2016, and choose a path to service and healing.
It is my passion and mission to share the same gift of energy healing and Reiki to as many people as possible to spread this light of joy, unconditional love, and compassion.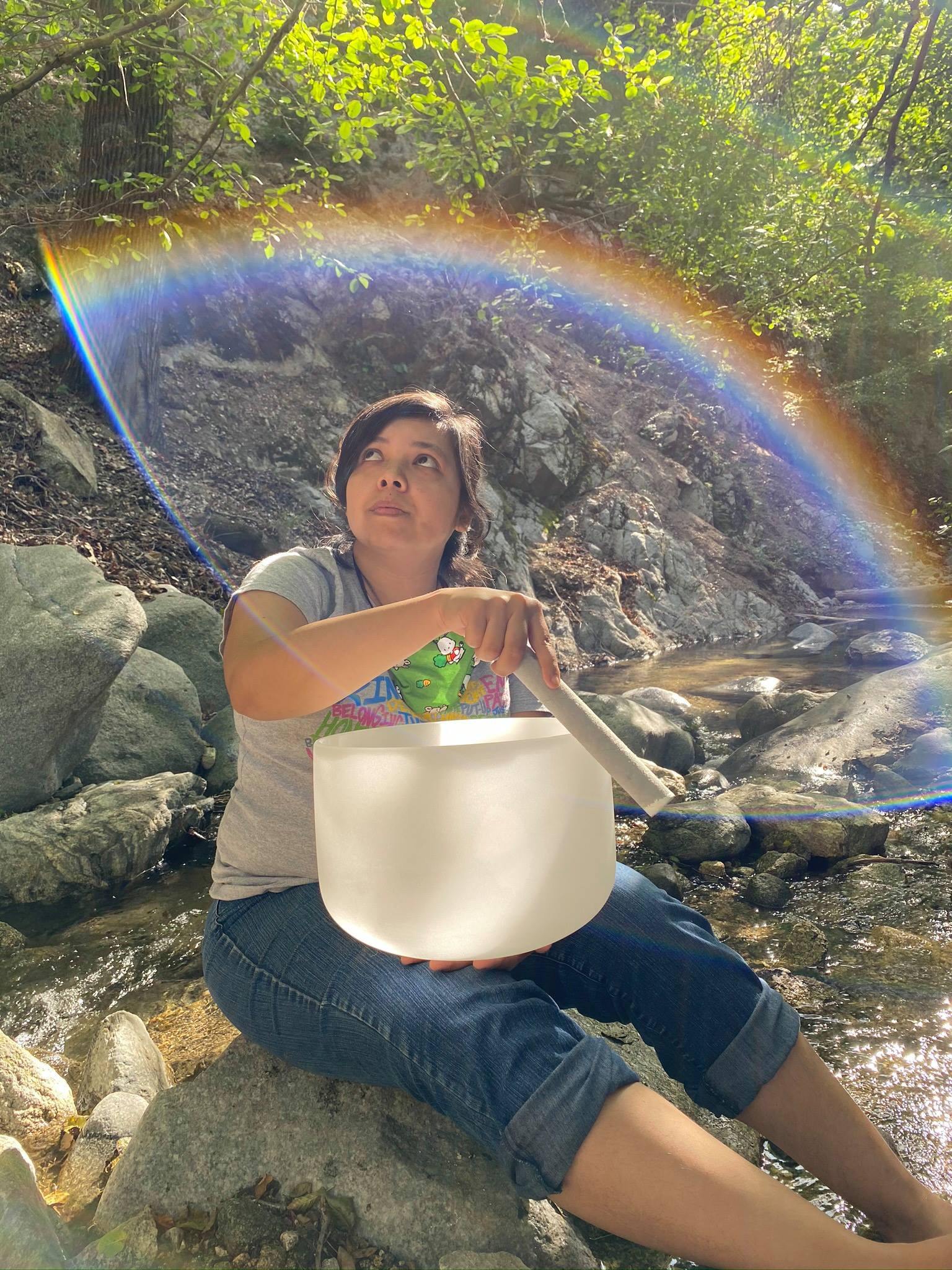 Meet Your Guides
My name is Vero and I am a Reiki Master in both the Usui and Start Altar lineages. Reiki found me shortly after I started graduate school, my stress levels went through the roof and I started attending cognitive behavioral therapy. When I added essential oils and regular Reiki sessions to my mental health toolbox I saw major shifts in my ability to manage stress and work through my underlying issues. I initially had no intention of sharing Reiki, but as an educator, my life's work is to help people grow into the best possible version of themselves, so I couldn't keep it a secret anymore. If you're ready to jump into energy work, I am here to help your inner healer come out and play!
Karen
Intuitive Coach, Storyteller, Author, and Reiki Practitioner
Example Video Title
Help your students visualize the story with a captivating video about your course. Give more context with a brief description here. You can also leave the Header and Description text fields empty to let the video speak for itself.